Fighting fake news in Sub-Saharan Africa
Reinforcing media outlets as they attempt to push back on fake news has become a priority for CFI in Sub-Saharan Africa, as it is relayed on an almost industrial scale on social media by heavy handed interest groups or mere individuals acting out of defiance or ill will. In 2022, the agency implemented three projects focussing exclusively on pushing back on misinformation: Desinfox Africa, Desinfox Sahel and Desinfox Chad.
Desinfox Africa: October 2020 – December 2023 / €1.5 million
Desinfox Sahel: September 2022 – March 2024 / €321,000
Desinfox Chad: June 2022 – April 2024 / €1 million
Democratic governance Environment Gender equality Misinformation
Pushing back on the propagation of fake news in eastern and central Africa
Desinfox Africa supports four to six media outlets from six African countries (Benin, Burkina Faso, Cameroon, Central African Republic, Côte d'Ivoire and Senegal) in the design and circulation of fact-checking content. In early 2022, around 60 journalists were trained to handle social media. The aim was to help them gain deeper insights into the platforms where most misinformation content circulates, hone their digital monitoring techniques and their capacity to make fact-checking content go viral. In the second half of the year, these journalists attended workshops on advanced fact-checking techniques, with hands-on exercises to fully grasp tools to examine visual content and online information.
« The last session in Dakar was highly instructive and important. It gave me the tools I use now in my work as a journalist. With each training course, I have acquired fact-checking reflexes. »
Amadou Ba, journalist at Innovafrika in Sénégal
In June, an international forum on misinformation was attended by nearly 700 people in Yaoundé, Cameroon: journalists and web activists from several African countries, students from schools of journalism, civilians and regulatory authorities. The aim was to raise awareness of fake news issues and encourage attendees to adopt a shared approach to identify effective responses which remain respectful of the freedom of the press and the right to self-expression.
Bolstering media outlets as they fight the manipulation of information in the Sahel region
Launched in September 2022, Desinfox Sahel aims to contribute to stability, peace and social cohesion in Mali and the Sahel region, by building media capacity to push back on the manipulation of information as well as encouraging fact-checking organisations to work within a network in French-speaking African countries. In 2022, eight journalists from one of the main fact-checking platforms in Mali followed a fact-checking training course, then received remote support to produce content. The platform in Mali also organised a workshop in Bamako on the basics of fact-checking for 15 Malian journalists working in media outlets that produce content in national and local languages.
Contributing to reliable, objective and independent news in Chad
Since June 2022, Desinfox Chad has been teaching 24 journalists from six media outlets in Chad about fact-checking techniques and producing content that unpacks fake news. There is also an education component for media outlets implemented by the RFI Clubs: around 40 young people from N'Djamena and Abéché have already attended four sessions out of an 8-session educational programme. Lastly, members of the HAMA (High Authority for Media and Audiovisual), the media regulation authority in Chad, visited Paris in October to discuss issues regarding the regulation of digital platforms and hate speech circulating on social media with their counterparts from Arcom.
« Desinfox Africa aims to give beneficiary journalists and media outlets the tools to implement fact-checking initiatives and thus push back on misinformation. The project is interesting in that it focuses on six countries from west and central Africa, each with their own specific features, requiring the Project Manager to demonstrate both adaptability and creativity. »
Laurent Moustache, Project Manager for Desinfox Africa
Supported by

More projects carried out in 2022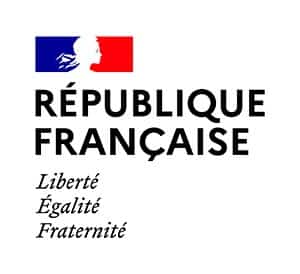 CFI, an operator of the Ministry of Europe and Foreign Affairs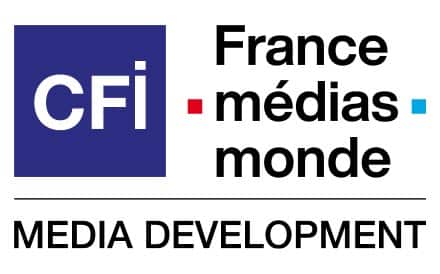 CFI, a part of France Médias Monde