CFI'S PARENT COMPANY, DONORS AND OTHER PARTNERS
Since 2017, CFI has been the subsidiary of France Médias Monde (FMM), operating with the parent company in a synergy of structures, resources and above all initiatives in the field. In 2021, CFI conducted 35 projects, 18 of which were in partnership with RFI, France 24 and Monte Carlo Doualiya.
CFI's funds come mainly from the French Ministry of Europe and Foreign Affairs (MEAE), in the form of state aid towards French development. The agency has orchestrated an active policy of fundraising from other sources, at both national and European level: the European Union (EU), either directly, or via Expertise France (EF), the French development agency (AFD) and the German cooperation agency (GIZ) are all regular donors.
Projects conducted in 2021 by the agency with European Union funding include the D-Jil project, to support media innovation and the creation of online content for young people in the Arab world. Another is EU-JDID, providing European support for the development of democracy and institutions in Jordan, and Safir, which supports the economic inclusion of young people in nine countries in Northern Africa and the Middle East.
Also with funding from the European Union, but via the agency Expertise France, the project Qudra 2 aims to improve access to information for Syrian refugees residing in Jordan, Turkey and Lebanon. And likewise the project PRAVO Justice, which provides better insights into justice reform in Ukraine by reinforcing the media's capacity to improve command of these themes.
For its part, the AFD funded four CFI projects in 2021: MediaSahel, helping to raise young people's engagement in the Sahel region via the media, Afri'Kibaaru, supporting the production and the broadcasting of news of sustainable development issues in Africa, Citizen Connections 2, empowering young people in Africa to participate in civic life, and lastly Qarib, supporting media fostering of social cohesion in the Middle East.
The agency has also continued to support African creation and helped to develop new talents, with the writing and production of several series, in partnership with Canal+ Africa, for the project Writing and producing in Africa 3.
At European level, CFI cooperates regularly with its counterparts – Deutsche Welle Akademie and International Media Support (IMS) –, as well as the French audiovisual archive institute (Institut National de l'Audiovisuel or INA), the Hirondelle foundation and Thomson Media. The agency is also an active member of the Global Forum for Media Development (GFMD) and the European Partnership for Democracy (EPD), a European network striving to promote democracy worldwide.
Lastly, the agency works with many partners in the South who help build development projects by and for the media, leveraging their footing and proximity with local realities. Partners include the Samir Kassir Foundation, the Arab Reporters for Investigative Journalism (ARIJ), AfricTivists, the Centre for Economic Sustainability and Inclusive Development (CESID), the Burkina union of free audiovisual media (Union Nationale de l'Audiovisuel Libre du Faso or UNALFA) and Africa Check.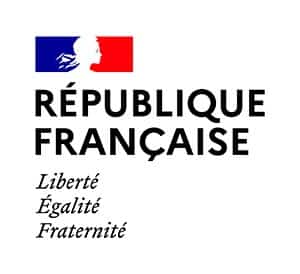 CFI, an operator of the Ministry of Europe and Foreign Affairs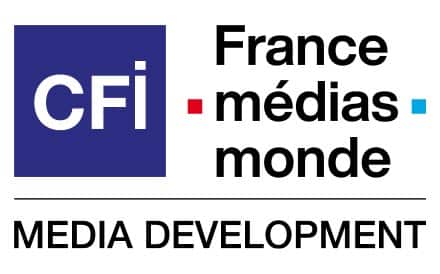 CFI, a part of France Médias Monde