Supporting the emergence of digital projects for citizens' initiatives
Taking an increasingly active stance in favour of effective, transparent public initiatives, civil society in Africa needs sufficient knowledge and an ecosystem conducive to making their initiatives a lasting reality to be shared.
August 2019 - September 2023
Democratic governance Environment Gender equality The French-speaking world Young people
Launched in 2020, thanks to funding from the French development agency (AFD), Citizen Connections 2 leverages digital tools to encourage young people's participation in citizen-led initiatives, help citizens monitor public initiatives and bridge the gendered digital divide. This project caters to all French-speaking Africa. It helps to improve knowledge of civic tech, citizens' online initiatives, and supports the emergence of its community.
2022 highlights included the first civic tech forum in French-speaking Africa, the end of support for the first set of young people and the shortlisting of the second set.
« A magnificent forum, the first in French-speaking Africa with civilian stakeholders. Rich experiences. Great contacts. Vibrant energy. Superb motivation for real impact in our communities! »
Sandra Idossou, Beninese eco-activist

Helping to kick-start certain projects
The first incubation phase for the first set of students involved the beneficiaries meeting in Lomé, Togo, after eight months of individual and group support. The initiatives were all presented to a jury of civic tech specialists and representatives from CFI and the AFD. The jury granted each beneficiary with assistance to get their projects off the ground, ranging from €4,000 to €7,000, depending on their state of progress and beneficiary involvement during the incubation phase.
23 projects were selected for the second set from over 300 filed on the CFI platform of calls for applicants, from 12 countries in French-speaking Africa. Half of them focussed on themes relative to gender equality and citizenship. The incubation phase for this second round was launched in Dakar, Senegal, in September. The activity-packed week started with a hackathon, with some 40 participants, and ended with two days spent examining the projects in order to organise customised support.
120 democracy activists at the civic tech forum 
The first civic tech forum in French-speaking Africa was held in Abidjan, Côte d'Ivoire, on 28 and 29 June 2022. This 2-day event was attended by over 120 journalists, activists, experts and personalities in African civic tech. On day one, several industry pioneers presented their inspiring careers. On day two, more specific themes were addressed, such as funding and major civic tech issues (gender, the environment, health, agriculture, cybersecurity and political situations).
« After working on the pilot edition of this project, I am delighted to see Citizen Connections shaping up, and the people we support making even more very real headway. Going out on the ground and gaining insights into the reasons for launching their initiatives really inspired me to forge ahead with this adventure: we see the people behind the projects, and a real desire to effect change. »
Erika Sang, Project Manager for Citizen Connections 2
Supported by

More projects carried out in 2022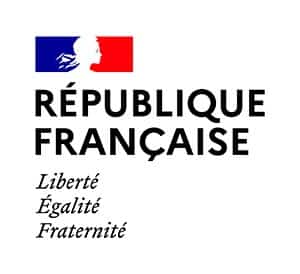 CFI, an operator of the Ministry of Europe and Foreign Affairs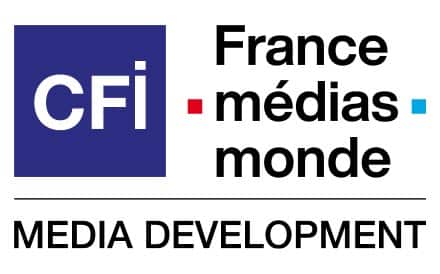 CFI, a part of France Médias Monde