Enhancing information on sustainable development in the Sahel region
The people of Greater Sahel do not have access to enough media content that is reliable, accessible and attractive to gain a proper grasp of the UN's Sustainable Development Goals (SDGs). The media have a significant role to play to enhance this content.
December 2020 – December 2023
Democratic governance Environment Gender equality The French-speaking world Young people
Since late 2020, Afri'Kibaaru* has been raising awareness and training media professionals from six countries in the Sahel region on sustainable development issues. This project was set up in partnership with France Médias Monde (FMM), with funding from the French development agency (AFD), to give the people of Greater Sahel access to reliable, accessible and attractive content on climate change, gender equality, healthcare, education and the SDGs in general, so that they can play an active role in implementing these goals.
Making content more attractive and improving interactivity 
In March 2022, training courses on "content interactivity and attractivity in connection with the SDGs" were attended by 87 journalists (including 41 women) working for 46 partner media outlets in six countries. These sessions aimed to improve the preparation and hosting of interactive programmes and public debates, as well as the on-air design, promotion and broadcasting of content. Another aim was to support the digitalisation of media outlets, as explained by Aïssata Diop Sarr, journalist at Afrika Pulaar TV: "I learned a lot of new digital skills. I learned how to produce dynamic live broadcasts and to create posters."
The 46 media outlets also enjoyed 12 days of customised support to facilitate hands-on learning, sometimes to immediate effect. In Niger, the journalist Ali Oumarou, from La Voix du Sahel realised "the importance of preparation time in a successful interactive programme. We used to improvise a lot. (…) The other contribution was undoubtedly drafting the running-order sheet. We use Netia software, which seemed sufficient to communicate with the control room. During the practice run with the trainer however, I saw that the running order can improve communication."
Stimulating innovative output
Further to an initial competition for journalist output on the theme of innovation for gender equality, 12 journalists were each rewarded with a grant and six months' support to produce their subjects. The winner, Hawa Bâ, reporter for the online media outlet Initiatives News in Mauritania, hopes that her report on women's football will have an impact on people: "I would like this report to encourage parents to support their daughters who have chosen this sport. (…) Journalism can help to move things forward for young girls who only want to be accepted as they are." A second competition on local agriculture and food security was launched in 2022. 11 winners were selected from the 43 applicants to receive support, which is expected to lead to production in early 2023.
Another striking moment in 2022: a sub-regional meeting in N'Djamena of media outlets in Burkina Faso, Niger and Chad. The aim was to promote output on the SDGs and encourage media outlets to call on expert opinions on these issues in society. Parallel to this, a dozen or so women from Chad — doctors, lawyers and engineers — followed some media training sessions to learn how to speak to journalists and at media outlets.
*Kibaaru means "news" in several African languages
Supported by
In partnership with

More projects carried out in 2022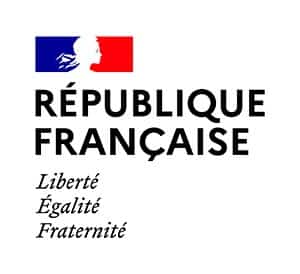 CFI, an operator of the Ministry of Europe and Foreign Affairs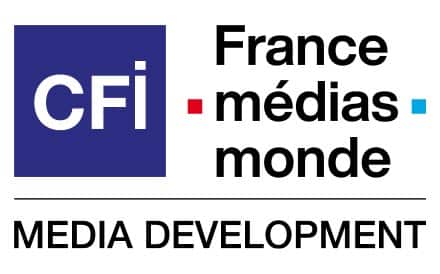 CFI, a part of France Médias Monde